Wow, just look at these amazing photos of the sea of clouds blanketing the valley at twilight. It's incredible to see the stars in the sky so clearly above the clouds right before dawn.
You can click on the photo above to zoom in and see how clear the night sky is, and how well you can make out the stars.

The clouds are thick as soup. So much so the they almost completely obscure the city lights beneath them, only letting them faintly glow through.
Notice how as the sky gets lighter the the clouds begin to be lit from above. You can still see some light shining up through too though.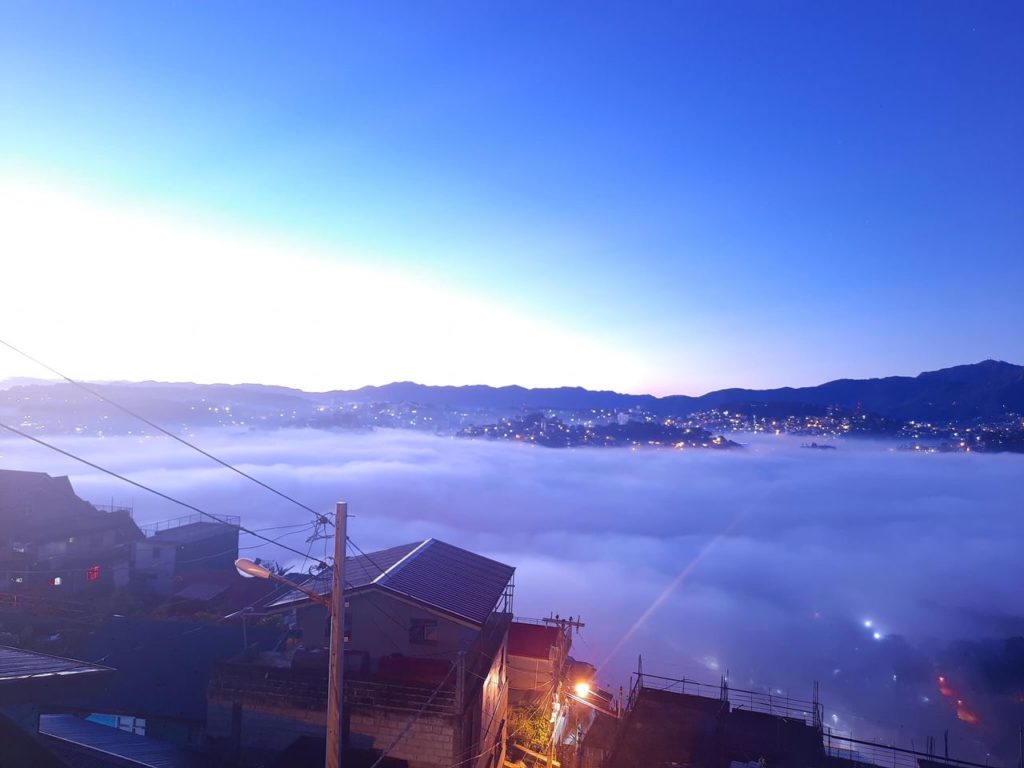 The clouds begin to look white and fluffy as sunrise gets nearer.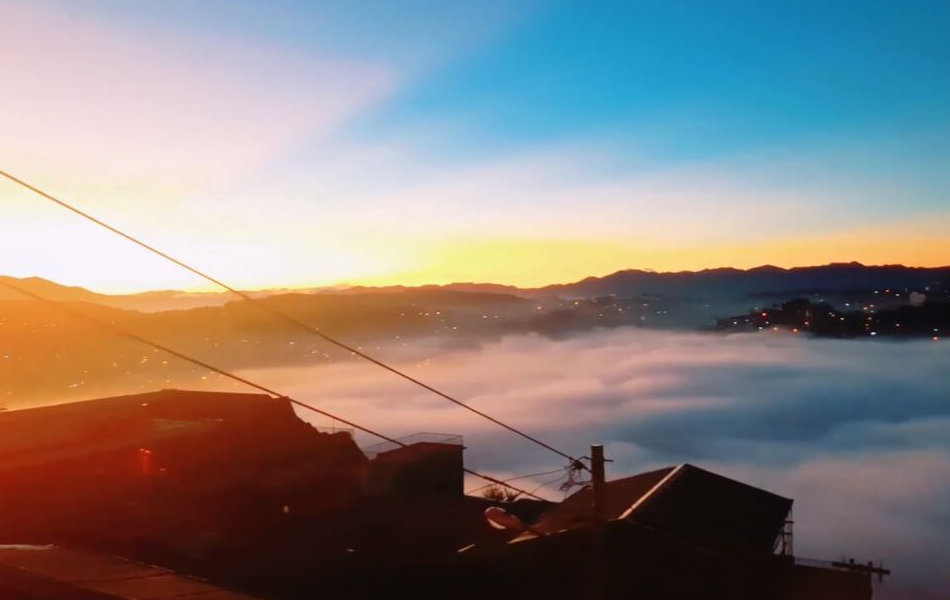 Such beautiful colors in the sky as the sun is just about to rise over the mountain crest in the distance.
Photographer
Thank you for sharing this wonderful visual experience with us Kent!

Photo Credit: Kent Guiniden Lumsec