Twilight Stars Above the Clouds: A Mesmerizing View of Baguio
Baguio's sea of clouds is already a stunning sight to behold, but have you ever seen the stars above the clouds during twilight? In this post, we'll take you on a visual journey through the twilight hours and show you the spectacular transformation of the clouds as sunrise approaches.
If you're looking for a truly breathtaking sight, then look no further than the sea of clouds that blankets the valley at twilight. It's a mesmerizing experience to see the stars so clearly above the clouds just before dawn. Click on the photo above to zoom in and see the stunning clarity of the night sky, and the sparkling stars that seem to hang just out of reach.
But the real star of the show is the thick layer of clouds that shrouds the valley below. So dense they are like a soup, the clouds obscure the city lights beneath them, casting an eerie glow across the landscape. It's a peaceful and otherworldly scene, and one that you won't forget in a hurry.

Zoom in on the photo above and you'll see just how clear the night sky is, making it perfect for stargazing.
At the break of dawn, the clouds are thick and luscious, almost completely concealing the city lights beneath them. Above the clouds, however, the sky is a breathtaking sight of twinkling stars that are still visible even as the sky lightens up.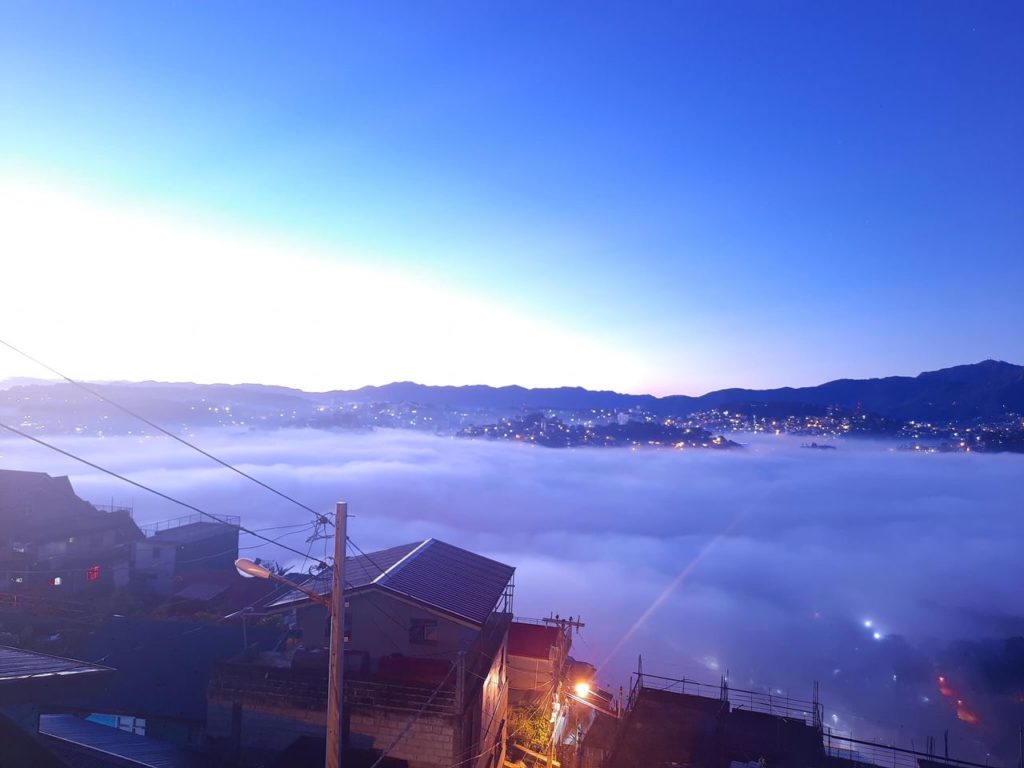 As the sky gets lighter, the clouds start to be illuminated from above. But the night sky still has a faint glow, creating a mesmerizing blend of colors that are sure to leave you in awe.
With the approach of sunrise, the clouds start to take on a new shape and texture. They begin to appear more fluffy and white, as if cotton candy had been draped over the valley.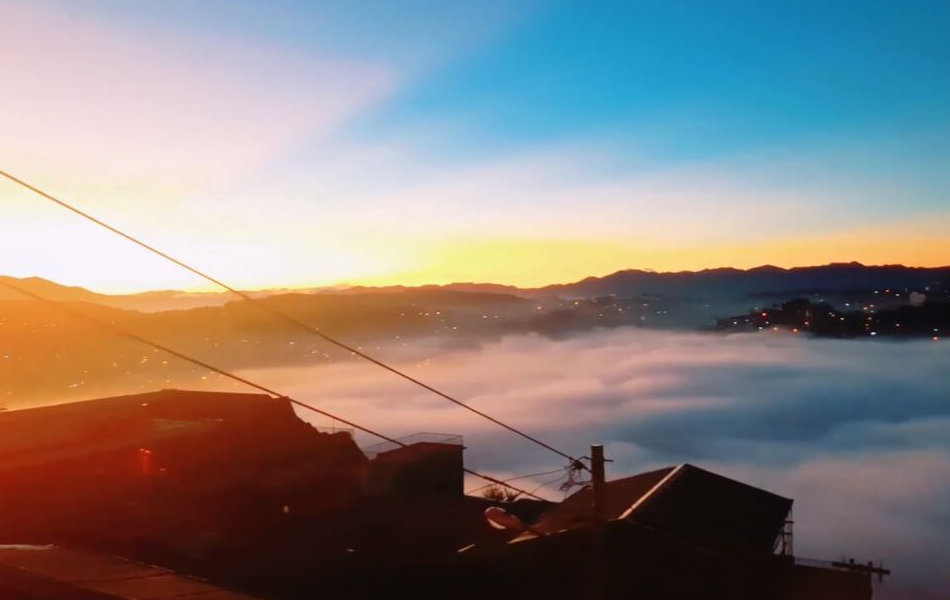 As the sun just begins to rise over the distant mountain crest, the sky transforms into a breathtaking canvas of colors. The hues of pink, purple, and orange blend seamlessly, creating a truly magical sunrise. The clouds, now illuminated by the sun's rays, are more visible and take on a life of their own.
Photographer
Thank you for sharing this wonderful visual experience with us Kent!

Photo Credit: Kent Guiniden Lumsec