History
Since its existence the Baguio City Hall has been on a hill overlooking Burnham Park.
The original Baguio City Hall was destroyed during WWII. It was eventually rebuilt after Americans successfully retook Baguio from the Japanese in The Battle of Baguio which was fought from February 21 to April 26, 1945.
Below is a photo of original Baguio City Hall, built by the Americans in 1911. The original City Hall was built in an American style with a European flare. If you look closely, you'll notice the American flag on the flag mast, instead of a Philippines flag.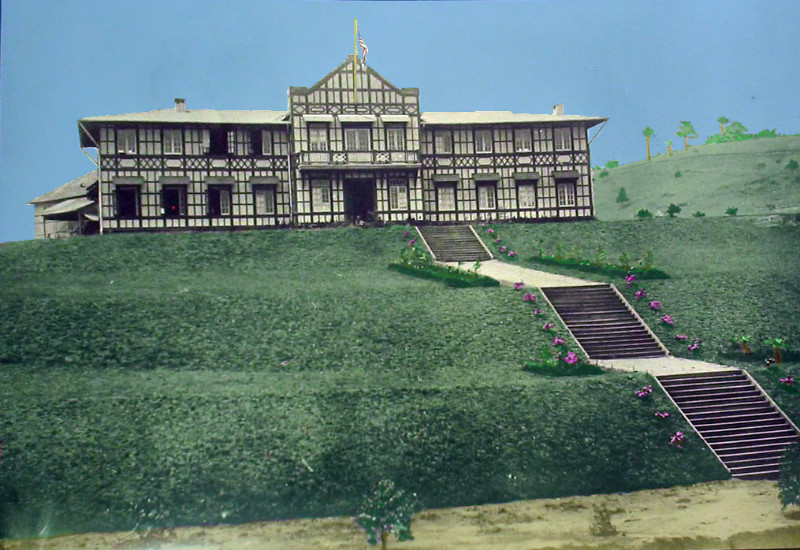 The current Baguio City Hall building is an interesting looking structure with tall columns resembling a City Hall that you might easily find in the United States.
Light Show
In the evenings Baguio City Hall tower is lit in a procession of changing colors that make it a beautiful sight to see up close, or from a distance.
Same Area
There are plenty of places to eat around Baguio City Hall. It's not far from the popular Good Taste restaurant, Habibis Grill or the Central Park Chinese Restaurant. So, combining a visit to Burnham Park, a nice meal in the area and a stop at Baguio City Hall for a quick photo opportunity is a good combination of things to do.