Baguio is a cool climate, which makes enjoying a hot drink that much more pleasurable. Coffee, tea and cocoa are favorites for locals and visitors.
Locally Grown Baguio Coffee, Tea and Cocoa
Coffee and cocoa are grown locally in Baguio and the surrounding mountain communities. There has been discussion of creating tea plantations in some denuded forest areas damaged by logging. There is also some herbal teas already being grown in and around Baguio.
Benguet State University has an Arabica coffee extension program that is a seed-to-cup coffee education program for farmers in the Cordilleras and other interested parties.
Civet Coffee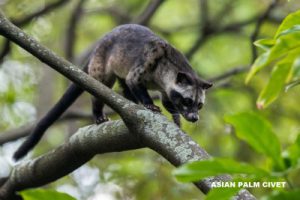 By smell cat like palm civets are able to determine which coffee berries are perfectly ripe. They gorge themselves on the berries. The beans are not digested. Instead they pass through civets and can be found in their droppings around baguio in the Sierra Madre Mountains and Cordillera province. It may seem unappealing to some, but these beans are prized for their superior flavor. Possibly because the civets choose the best berries, or possibly because of something do with the digestive process, or maybe both. Regardless, civet coffee beans, grounds and drinks can be found in Baguio. If you want to try some Good Shepard sells brewed civet coffee.
Hot Cocoa
Choco-late de Batirol located at Camp John Hay serves locally grown cocoa drinks. Growing some of their supply right around the cafe. It's a charming place to enjoy a hot chocolate in Baguio. They also offer coffee and tea but not necessarily locally grown.